The Future is in Eco-friendly Gloves.
In our world, gloves can be useful for minutes, but harmful for decades. With Eco Gloves you don't need to sacrifice the earth for safety and convenience. Get the hand protection you need, while protecting the environment with compostable, biodegradable, and sustainable gloves.
About Us
BEST SELLING
Eco-friendly Biodegradable Gloves
Regular price

from $138.24

Regular price

from $11.96

Regular price

from $84.52
Same performance & durability,
but doesn't take 500+ years to break down
Eco Gloves
Made From Plant-based Materials
Compostable in a Couple of Months
Doesn't Leave Behind Micro-plastics or Toxic Residues
Breaks Down Into Rich Soil
Thick and Durable-a Sustainable Option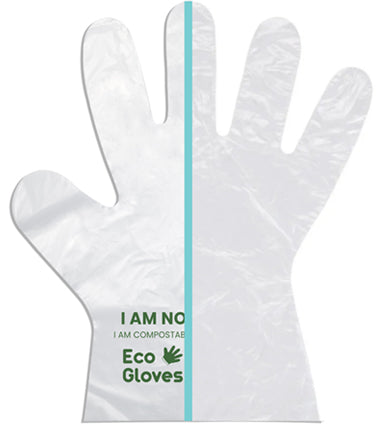 Traditional Gloves
Petroleum-based
Leaches Toxins and Chemicals
Takes 500+ Years to Break Down
Pollutes the Ocean and Harms Wildlife
Thin and Low Quality
Contributes to More Waste
Plant Based
Made from annually renewable
starches like corn and cassava
Earth Friendly
Contains no conventional plastics
& harmless to the environment

Compostable
Breaks down into CO2, water, &
rich soil without leaving toxins
What makes Eco Gloves Different?
Eco gloves are made from plant-based biodegradable materials and enhanced with natural advanced biopolymer technology that allows the gloves to break down within a few years rather than a couple decades (or centuries). Eco gloves are eco-friendly, but also thick, durable, and reliable for every task.
What can Eco gloves be used for?
Handing Food · Cleaning & Maintenance · Janitorial/Sanitation · Pet care · Hair care/Coloring · Laundry · Automotive and Technical maintenance · Crafting & Painting · plumbing · Dishwashing · Gardening · Handling messy or Dirty Items · General use
Change begins with a single glove.
Eco Gloves is the simple eco-conscious swap to provide you with convenience and protection without sacrificing the planet.
No Bad Stuff
Our gloves are free of latex, powder, parabens, phthalates, BPA, gluten, and artificial colorants.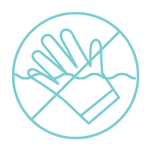 Less Waste
Compostable and biodegradable gloves with compostable packaging help keeps single-use plastics out of landfills.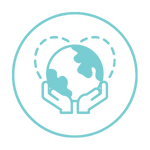 Strong & Durable
Better gloves means greater reliability and longer use so less waste is created. Now that's real sustainability.